Daniel Fitzgerald
Biography
Sharak
Character profile
Q&A with Dan about Sharak
Sharak Episode Galleries
Season One:
The Last Unicorns, The Guardian, The Slayer
The Burning Forest
Rescue
Season Two:
Birds
Multimedia
Wallpaper
Site Stuff
Updates
Enter the Mydlands: my BeastMaster site
Thanks:
To Daniel
To Laurie Allen for the great montages and TBF screen caps
To SapphireMage for all the screen captures
Welcome to the Daniel Fitzgerald Fan Area within the Mydlands!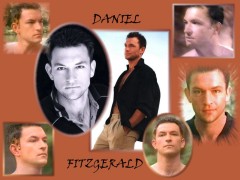 When I initially started building my Mydlands site over a year ago, I noticed that I had much more information about Sharak and the actor who plays him--Daniel Fitzgerald. I figured I had to put all that information in one place to make it easier for fans to access. That's how this little fan site to the character and the actor were born.
Most of the information on this page pertains to Daniel's character Sharak and his appearances on BeastMaster. As Dan's career grows, so will this site.
Many thanks to Dan who found my site very early on and wrote to me. He became someone I considered a real friend.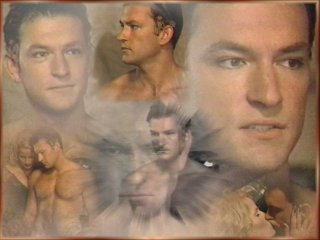 ---
Keeper of Sharak and all his Feathers
Disclaimer: BeastMaster, the character of Sharak, and images are the property of Tribune Entertainment.
This fan site is my own work, © Keeper of the Sharak.