Daniel Fitzgerald as Sharak in "Birds"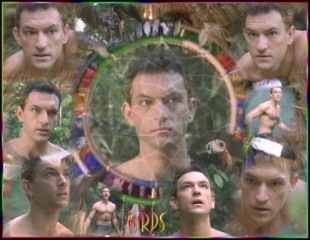 Photos used in this gallery are from Laurie Allen. Thanks for making such great screen caps!
---
Keeper of the Sharak
To the Daniel Fitzgerald Fan Area
Back to the Mydlands for more BeastMaster
Disclaimer: BeastMaster, its characters and images are the property of Tribune Entertainment.
This BeastMaster fan site is my own work, © Keeper of the Sharak and all his Feathers.