~ Monika Schnarre ~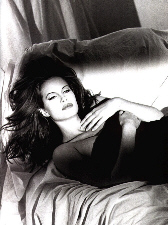 The character of the Sorceress was first played by Monika Schnarre. I personally had not heard of her before the BeastMaster series, but she has had success as both an actress and a model for about 15 years. Monika hails from Canada and her birthday is May 31, 1971.
I have very much enjoyed Monika's acting in the series. Toward the end of the first season, she started to get scripts that gave her character more depth. She was able to bring that to her performance, and she has shown us with words, gesture or expression a gamut of emotions from naive, curious, sly, heartbroken, and angry rage. Mostly when I have watched her act the part of the Sorceress, I have gotten a sense of reality and rightness. Monika makes the part believable and natural. A less skilled actress would not have been able to finely convey the part without seeming to be "forced" or melodramatic.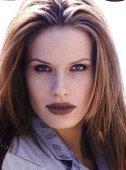 If you want to know more about Monika, please visit my Cathexis fan page for more in depth information.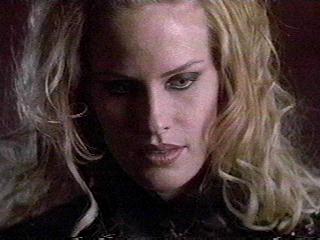 ---
Worship the Sorceress some more
Keeper of the Mydlands
Back to the Mydlands for more BeastMaster
Disclaimer: BeastMaster, its characters and images are the property of Tribune Entertainment.
This BeastMaster fan site is my own work, © Keeper of the Mydlands.