Marjean Holden Autograph
I got the following photo through www.marjeanholden.com. You can order the same picture or others of your choice by using the link. I hope you like the picture.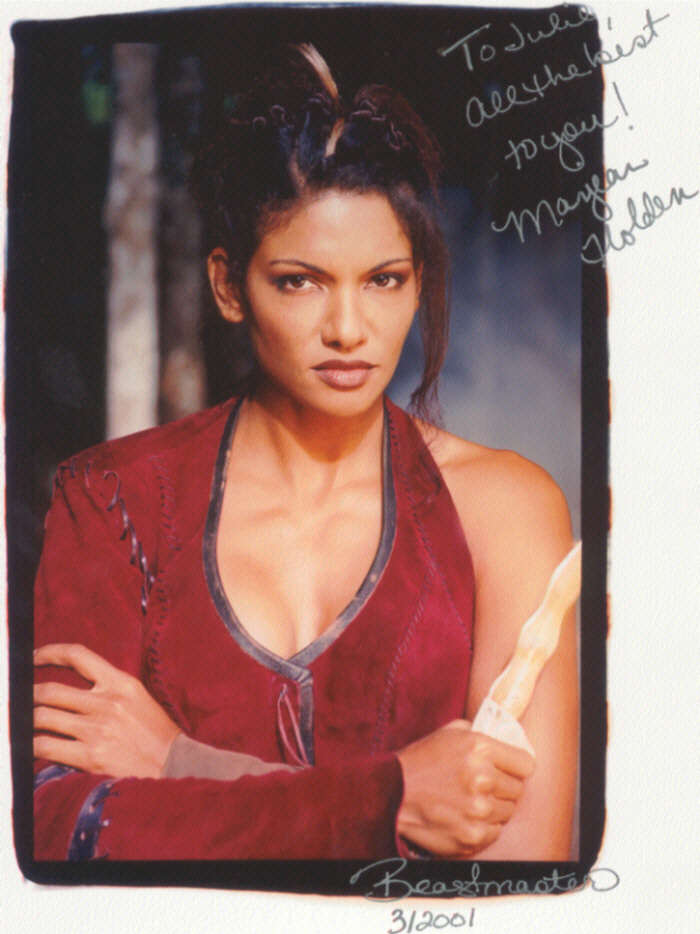 ---
Keeper of the Mydlands
Back to the Mydlands for more BeastMaster
Disclaimer: BeastMaster, its characters and images are the property of Tribune Entertainment.
This BeastMaster fan site is my own work, © Keeper of the Mydlands.